Bright and Tranquil Home on Ridgetop in Bremerton has SOLD in 2 Days, and Over List Price!
In just 2 days, the home is located at 3555 Ridgetop Ct. NE in Bremerton, WA 98310 has sold. This home is situated in the well-established community of Ridgetop in East Bremerton and sits in a quiet cul de sac. Homes in this neighborhood rarely go on the market, so there was a tremendous amount of activity as soon as they came up for sale, despite the cooling real estate market this fall. When a quality home comes up for sale in a sought-after neighborhood, and the homeowners and the real estate team put in the work to showcase the home, then the home will sell successfully in any real estate market.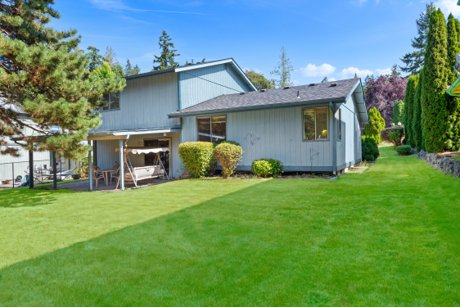 Details
Sold Price: $410,000
List Price: $400,000
Days on Market: 2
MLS Number: 1990123
Beds: 3
Baths: 2.5
Garage: 2
Year: 1991
Square Feet: 1464
Lot Size: 9583
Property Tax 2022: $3440
Virtual Tour: Click here
Similar Homes for Sale
3 Bedroom Homes for Sale in Bremerton, WA
1 Story Rambler Homes for Sale in Bremerton, WA
1 1/2 Story Split Level Homes for Sale in Bremerton, WA
Homes for Sale in Bremerton, WA Under $500,000
Top Real Estate Brokers in Bremerton, WA for Home Sellers
Selling your home in Bremerton, WA is an exciting and involved opportunity! There are many facets to a successful home sale and it's imperative today that you work with a real estate broker that possesses deep and extensive industry experience in the local area. Marie Haydock and her Team have decades of experience in residential real estate transactions from resale homes, to short sales, estate sales, foreclosures, and new construction. Selling your home is one of the biggest financial opportunities of your life. Working with Marie Haydock and her Team ensures that you're empowered with knowledge and guided by professionals every step of the way. Click here to contact Marie directly.